Home / Valerie Plame Leak Case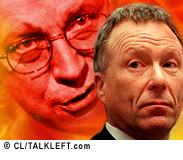 CREW announced today that the FBI released notes (pdf)of former Vice-President Dick Cheney's FBI interview on the leak of Valerie Plame's identity, purusant to its FOIA lawsuit. In the interview, Cheney is critical of the CIA.
Cheney could not recall 22 things, including, whether he had ever told Scooter Libby about Valerie Plame. Via Mother Jones, A list is below: [More....]
(10 comments, 721 words in story) There's More :: Permalink :: Comments
CREW advises that tomorrow morning, Judge Emmett Sullivan will hear arguments in its FOIA lawsuit on whether Dick Cheney's FBI interview in the Valerie Plame leaks investigation should be released to the public.
On April 8, 2009, CREW requested that the Obama administration release the interview in light of President Obama's oft-stated claims of a commitment to transparency and accountability and Attorney General Holder's promise of a presumption of openness. The current administration has refused to release the interview, siding with the Bush administration in keeping secret a document that would shed light on the former vice president's role in destroying Valerie Plame Wilson's covert CIA career and jeopardizing the lives of others with whom she came in contact.
[More....]
(22 comments, 310 words in story) There's More :: Permalink :: Comments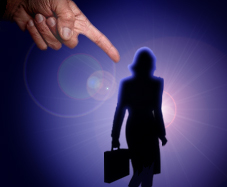 Valerie Plame and Joseph Wilson have just released this statement responding to Karl Rove's latest comments about PlameGate (no link, received by e-mail):
"In a December 7th interview discussing his upcoming tell-all book with Cox News, Karl Rove asserted that it was Richard Armitage, not he, who was responsible for the betrayal of CIA covert officer Valerie Plame Wilson. As usual, he shades the truth.
[More...]
(24 comments, 287 words in story) There's More :: Permalink :: Comments
The House Oversight and Government Reform Committee released its report (pdf) on PlameGate today. The last two paragraphs tell the story:
The investigation sought to answer basic questions about this incident, including (1) how the Valerie Plame Wilson leak occurred, including whether there was a concerted effort to knowingly disclose classified information; (2) whether senior White House officials complied with requirements governing the handling of classified information; (3) whether the White House took appropriate steps to address an improper leak and sanction any individuals involved; and (4) what legislative or other actions are needed to ensure appropriate identification and handling of classified information by White House officials so that such leaks do not occur in the future.

The Committee has been unable to completely investigate these matters, in part, because of the President's assertion of executive privilege over the report of the FBI interview of Vice President Cheney. This invocation of executive privilege was legally unprecedented and an inappropriate use of executive privilege. It prevented the Committee from learning the extent of the Vice President's role in the disclosure of Ms. Wilson's identity.
More...
(9 comments, 408 words in story) There's More :: Permalink :: Comments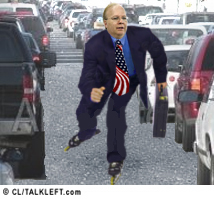 The D.C. Circuit Court of Appeals today upheld the dismissal of Valerie Plame Wilson and Joseph Wilson's lawsuit against Dick Cheney, Scooter Libby and Karl Rove.
Plame and Wilson accused the four men of violating their constitutional rights by leaking Plame's identity to the media in retaliation for a New York Times opinion piece by Wilson that questioned the Bush administration's basis for going to war in Iraq.

The decision ``allows outrageous government conduct to go unpunished,'' said Melanie Sloan of Citizens for Responsibility & Ethics in Washington, a watchdog group that represented Plame and Wilson. She said the group is considering asking the full D.C. Circuit to review the case and an appeal to the U.S. Supreme Court.
Today's opinion is here.The trial court's opinion dismissing the suit is here. More background here.
(22 comments) Permalink :: Comments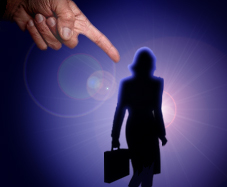 It's official. President Bush invoked a claim of executive privilege to prevent Congress from obtaining Justice Department interviews with Dick Cheney and others over the leak of the identity of Valerie Plame Wilson. A subpoena for the information was issued in June.
The Wilsons respond (no link, received by e-mail):
"Today the president took the unprecedented step of asserting executive privilege to thwart congressional efforts to review Vice President Cheney's interview with Special Prosecutor Patrick Fitzgerald concerning the betrayal of Valerie Wilson's covert CIA identity. We agree with Congressman Waxman that the position taken by the president is ludicrous.

The American people have a right to know what role the vice president played in the leak of Ms. Wilson's covert identity for political purposes. The fact that the Attorney General is recommending the assertion of executive privilege reveals that this Department of Justice is as beholden to the White House as that run by former Attorney General Alberto Gonzales.
More...
(58 comments, 312 words in story) There's More :: Permalink :: Comments
Former Press Secretary Scott McClellan testified today before the House Judiciary Committee about the Valerie Plame leaks investigation.
He said former White House Chief of Staff Andy Card told him that the president and vice president wanted him to publicly say that Libby was not involved in the leak.

''I was reluctant to do it,'' McClellan told the Democratic-led panel. ''I got on the phone with Scooter Libby and asked him point-blank, 'Were you involved in this in any way?' And he assured me in unequivocal terms that he was not.''
As to Cheney:
McClellan said he does not believe Bush knew about or caused the leak. When asked about Cheney, he replied: ''I do not know. There's a lot of suspicion there.''
(14 comments) Permalink :: Comments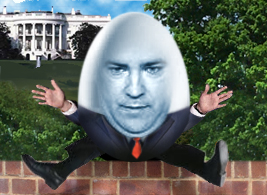 Former White House Press Secretary Scott McClellan has agreed to testify before the House Judiciary Committee on June 20th about the leak of Valerie Plame's identity.
He will be asked about Dick Cheney's role.
President Bush's former spokesman, Scott McClellan, will testify before a House committee next week about whether Vice President Dick Cheney ordered him to make misleading public statements about the leaking of CIA agent Valerie Plame's identity.

In his new book, "What Happened: Inside the Bush White House and Washington's Culture of Deception," McClellan said he was misled by others, possibly including Cheney, about the role of I. Lewis "Scooter" Libby in the leak. McClellan has said publicly that Bush and Cheney "directed me to go out there and exonerate Scooter Libby."
McClellan is represented by Michael Tigar and his wife, Jane Tigar. Doesn't get much better than that. (Update: Jason Leopold has more on McClellan at the Public Record.)
(67 comments) Permalink :: Comments
Great casting, in my opinion. Via Huffington Post:
Nearly a year after Warner Brothers announced their intention to make a biopic of outed CIA agent Valerie Plame, the identity of the actress who will play her has finally been leaked to the media - and you can only find it on MTV News. "Nicole Kidman," director Doug Liman revealed. "She's perfect if you've ever met Valerie.
It will be a while before the movie starts filming, as Nicole is currently pregnant.
(29 comments) Permalink :: Comments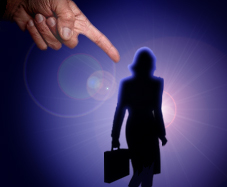 Rep. Henry Waxman, chair of the House Oversight Committee, has sent this letter to Attorney General Michael Mukasey, asking for seven classes of documents pertaining to the Valerie Plame Investigation.
The letter says the White House has been preventing Patrick Fitzgerald from providing many of the sought documents. As to the subject matter of the investigation, the Committee wants to know:
(1) How did such a serious violation of our national security occur? (2) Did the White House take the appropriate investigative and disciplinary steps after the breach occurred? And (3) what changes in White House procedures are necessary to prevent future violations of our national security from continuing?
Why now?
As the recent disclosure from former White House Press Secretary Scott McClellan underscores, there remain many unanswered questions surrounding this incident and the involvement of the President, the Vice President, and other senior White House officials in the security breach and the White House response.
Among the sought documents: [More...]
(4 comments, 307 words in story) There's More :: Permalink :: Comments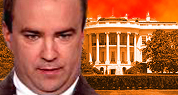 Former Press Secretary Scott McClellan's forthcoming book contains these paragraphs about the leak of Valerie Plame's identity:
The most powerful leader in the world had called upon me to speak on his behalf and help restore credibility he lost amid the failure to find weapons of mass destruction in Iraq. So I stood at the White house briefing room podium in front of the glare of the klieg lights for the better part of two weeks and publicly exonerated two of the senior-most aides in the White House: Karl Rove and Scooter Libby.

"There was one problem. It was not true.

"I had unknowingly passed along false information. And five of the highest ranking officials in the administration "were involved in my doing so: Rove, Libby, the vice President, the President's chief of staff, and the president himself."
Valerie Plame Wilson responds: [More...]
(18 comments, 1054 words in story) There's More :: Permalink :: Comments
Valerie Plame Wilson's book on her career with the CIA and PlameGate, "Fair Game" is officially released today and available for purchase. From Amazon:
Valerie Plame Wilson's cover as a top CIA agent was blown when Bush Administration officials leaked her name to the media; the ensuing investigation resulted in Vice-President Cheney's chief of staff, Scooter Libby, being convicted of a felony. But it almost destroyed Valerie Wilson's life, too. Now, for the first time, she tells her story of a life as a spy, the career of a undercover agent and mother of twins and the sudden object of the White House's wrath. It is a remarkable woman's story, a political story, a tale of betrayal and courage.
Valerie has a new blog post on Huffington Post, Finally Telling My Story. She writes: [More...]
(74 comments, 449 words in story) There's More :: Permalink :: Comments