Subsections:
Robert Mueller's office has filed its sentencing memorandum for Paul Manafort in his case in the District of Columbia. His guidelines are high, but since he's only being sentenced for two conspiracy counts, each of which has a statutory maximum of five years, the most he can get is 10 years in the case. The question is if the judge will run the sentence in this case concurrently or consecutively to the sentence he'll get in Virginia.
As of now, sentencing in the Virginia case is set for March 11, while sentencing in the D.C. case is set for March 18. In the Va. case, he went to trial, was convicted on multiple counts and the jury hung on some counts. The Probation Department and the Government calculate his sentencing guideline range in the Va. case to be 235 to 293 months. If he gets 235 months in Virginia, the court in D.C. could give him 10 years either concurrent or consecutive to the Va. sentence, which would be a total sentence of 30 years.
Here is the Court's order in the D.C. case finding Manafort intentionally lied during his proffers and Grand Jury testimony.
(12 comments) Permalink :: Comments
Maria Butina has pleaded guilty to a conspiracy charge and is cooperating with the Government. The plea agreement is here.
The Statement of Facts she agreed to are attached to the end of the plea agreement.
It's unlikely she'll get any more time when sentenced. While there is no guideline applicable to her offense, she'll likely be in the 0 to 6 month range, and she's been in detention for months. She also agreed today to remain in detention until sentencing.
I wonder what reception she'll get if she goes back to Russia, since they will know she disclosed information about Russia to the U.S. Right now the plea agreement does not provide for relief from removal from the U.S. Of course, if the Government decides later she is fulfilling her cooperation obligation, it can request she be granted an S-Visa ("snitch visa"). (Here is the ICE page for Form I-854, officially called the Inter-Agency Alien Witness and Informant Record.)It's like a green card for informants.
More the various players in the case is here.
(16 comments) Permalink :: Comments
The Government asked for four years. The Judge sentenced Cohen to three years. Michael Cohen said he accepted full blame because "time and time again I felt it was my duty to cover up his [Trump's]dirty deeds."
This sentence covers not only his campaign finance violations, but his tax evasion, lying to Congress and bank fraud. (The sentence for lying to Congress (about the Trump Org. Moscow project which never came to fruition) was two months, but it was ordered to run concurrently (at the same time) as the financial/fraud crimes.)
He also has to forfeit $500,000. and pay $1.39 million in restitution and a $50,000. fine.
He has until March to surrender to the designated federal facility. The Judge agreed to recommend the camp at Otisville, which is the place most white collar Jewish defendants want to go.
Lanny Davis will now change roles to become Cohen's media spokesman. In that role today, he said Cohen will cooperate with Congressional inquiries about Trump.
It seems obvious to me that what Cohen refuses to talk about is matters involving his family, particularly his in-laws. [More...]
(7 comments, 1457 words in story) There's More :: Permalink :: Comments
Update: I just moved this post back a day since the Manafort hearing was Tuesday, Dec. 11, not Dec. 12 as I originally posted. His appearance was waived. Here's the court's minutes:
Minute Entry for proceedings held before Judge Amy Berman Jackson: Scheduling Conference as to PAUL J. MANAFORT, JR. (1) held on 12/11/2018. Defendant's Submission re: alleged breach matter is due by 1/7/2019. Government submission, if any, is due by 1/14/2019; Defendant's Reply, if any, is due by 1/18/2019. A Hearing, if needed, is set for 1/25/2019 at 9:30 AM in Courtroom 3 before Judge Amy Berman Jackson. Bond Status of Defendant: Defendant's presence was waived, but he remains committed; Court Reporter: Janice Dickman; Defense Attorneys: Kevin M. Downing, Thomas Edward Zehnle and Richard William Westling; US Attorneys: Andrew Weissmann and Greg Donald Andres. (jth) (Entered: 12/11/2018)
Paul Manafort may not be contesting Mueller's charge that he broke his cooperation deal by lying.
If that's true, anyone want to give odds on his chances for a commutation of his sentence to time served right after he's sentenced?
(2 comments) Permalink :: Comments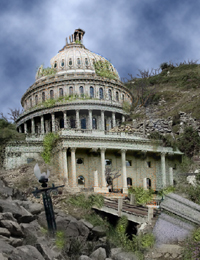 Rep. Duncan Hunter and his wife, Margaret Hunter, were indicted [Tuesday] by a federal grand jury Tuesday on charges of using $250,000 worth of campaign funds for personal use, as well as filing false reports to the Federal Election Commission.

Hunter, a Republican from California, is accused of using campaign finances inappropriately several times between 2009 and 2016. The funds were allegedly used for family vacations to locations such as Hawaii and Italy, as well as more mundane expenses such as dental work and school tuition. The Justice Department also alleges that the Hunters used tens of thousands of dollars for smaller expenses such as fast food and video games.
The 47 page Indictment is here. The investigation began into the Duncans began in 2016. It's the cover-up that got them: [More...]
(30 comments, 382 words in story) There's More :: Permalink :: Comments
The Office of Special Counsel has the charges for Paul Manafort, Rick Gates, and George Papadopoulos
here
.
Donald Trump needs some reading comprehension skills. Manafort's and Gate's activity was not years ago before Manafort joined the campaign. See Count 12 -- both allegedly made false statements in letters in November, 2016 and February, 2017.
In September 2016, after numerous recent press reports concerning MANAFORT, the Department of Justice informed MANAFORT, GATES, and DMI that it sought to determine whether they had acted as agents of a foreign principal under the Foreign Agents Registration Act (FARA), without registering. In November 2016 and February 2017, MANAFORT, GATES, and DMI caused false and misleading letters to be submitted to the Department of Justice, which mirrored the false cover story set out above.
Papadopoulus was arrested in July, 2017 at Dulles. But he was first interviewed in Chicago, voluntarily with counsel present, in January, 2017, and lied. (This was the day of Trump's dinner with Comey.) The FBI recorded Papadopoulus' interview.
He was interviewed again in February and reiterated his desire to cooperate. Then he destroyed messages to and from some of his Russian contacts by deleting his entire Facebook account and creating a new one without the messages. Now he's cooperating again, and was allowed to plead to a false statement count where his guideline range is 0 to 6 months, meaning he's unlikely to go to prison. (No grand jury, an Information with a waiver of the right to an Indictment. But there were two original charges, false statements and obstruction of justice in the original complaint, so he's getting off easy.) More information, including the Affidavit in Support of the Complaint (rather than just the statement of facts in support of his guilty plea and the actual Complaint which are all on the Special Counsel's webpage) is available on the court's docket in 17-mj-00536. One of the things he lied about was whether he was working for Trump's campaign when he had the contacts. He was, but at first he claimed he wasn't.
Manafort and Gates' cases will be unsealed right after their first court appearance today. The case number is 17-cr-201.
There are three case numbers for Papadopolous: District of Columbia: 17-mj-00536 and 17-cr-182. Eastern District of Virginia: 17-mj-00358.
I think Mueller is just getting warmed up.
(44 comments) Permalink :: Comments
While James Comey had not been investigating Donald Trump personally, according to the Washington Post, Trump is a subject of Robert Mueller's investigation -- which now includes the firing of James Comey.
Daniel Coats, the current director of national intelligence, Mike Rogers, head of the National Security Agency, and Rogers's recently departed deputy, Richard Ledgett, agreed to be interviewed by Mueller's investigators as early as this week. The investigation has been cloaked in secrecy, and it is unclear how many others have been questioned by the FBI.
The Washington Post does not say the FBI is the source of the information. It just says "Five people briefed on the interview requests, speaking on the condition of anonymity because they were not authorized to discuss the matter publicly" provided the information."
Trump is now fielding questions to his personal lawyer, Mark Kasowitz, who in turn, refers them to his publicist/crisis manager, Mark Corallo. Where have we heard Corallo's name before? In the Valerie Plame investigation -- he was the spokesman for Karl Rove's lawyer, Robert Luskin.[More...]
(23 comments, 383 words in story) There's More :: Permalink :: Comments
The re-sentencing for former Illinois Governor Rod Blagojevich was held today in Chicago. He appeared by video from the Federal Prison Camp in Englewood where he is serving a 14 year sentence. The resentencing was the result of the appeals court vacating five of the most serious counts against him: the ones that pertained to the alleged "sale" of the Senate seat.
The judge refused to impose a lesser sentence. [More...]
(8 comments, 1348 words in story) There's More :: Permalink :: Comments
The Supreme Court has vacated the conviction of Former Virginia Gov. Robert McDonnell:
A jury in September 2014 found unanimously that McDonnell used the governor's office to help Jonnie R. Williams Sr., a wealthy dietary supplement company executive, advance his business interests. In exchange, Williams gave McDonnell and his wife, Maureen, $177,000 in loans, luxury vacations and a Rolex watch.

Four months later, a federal judge sentenced McDonnell to two years in prison... McDonnell argued that simply referring a constituent to another state official was not among the "official actions" that are barred by the federal law.

The Supreme Court agreed, ruling that setting up a meeting, talking to another official, or organizing an event, without a more specific action, is not "official action."
[More...]
(10 comments, 425 words in story) There's More :: Permalink :: Comments
Reuters reports the Supreme Court seems inclined to toss the bribery conviction for former VA Republican Governor Bob McDonnell (short backgrounder from trial here):
During the one-hour argument, several of the eight justices signaled that McDonnell's acceptance of $177,000 in luxury gifts and sweetheart loans from a businessman seeking to promote a dietary supplement did not constitute a criminal act.

They voiced concern that the broad interpretation of U.S. anti-corruption law used by federal prosecutors could criminalize numerous commonplace actions by politicians.
[More...]
(16 comments, 605 words in story) There's More :: Permalink :: Comments
It took 17 months for the 7th Circuit Court of Appeals to rule on former Gov. Illinois Governor Rod Blagojevich's appeal. The decision came down July 21, and the Court threw out a few counts. He will have to be resentenced. Here's the crux of the opinion:
A problem in the way the instructions told the jury to consider the evidence requires us to vacate the convictions on counts that concern Blagojevich's proposal to appoint Valerie Jarrett to the Senate in exchange for an appointment to
the Cabinet.
[More...]
(11 comments, 507 words in story) There's More :: Permalink :: Comments
The 4th Circuit Court of Appeals has upheld the corruption convictions of Virginia former Governor Robert McDonnell. The opinion is here. McDonnell was sentenced to two years in prison and has been free pending appeal. What he did:
Over the course of five weeks of trial, federal prosecutors sought to prove that former Governor of Virginia Robert F. McDonnell ("Appellant") and his wife, Maureen McDonnell, accepted money and lavish gifts in exchange for efforts to assist a Virginia company in securing state university testing of a dietary supplement the company had developed. The jury found Appellant guilty of eleven counts of corruption and not guilty of two counts of making a false statement.
[More...]
(4 comments, 199 words in story) There's More :: Permalink :: Comments