Jimmy Aldaoud was 41 years old. He lived in the U.S. since he was 6 months old. Last month ICE deported him from Detroit to Iraq, a country he never lived in. He did not speak Arabic. He was not a Muslim, but a Chaldean Catholic..
Chaldeans are an eastern branch of the Roman Catholic church who trace their roots to ancient Mesopotamia in present-day Iraq, where they are at high risk of being tortured or killed by the the terror group ISIS, the American Civil Liberties Union argued in a related legal case.
He had been put on a commercial flight to Iraq. A diabetic, he died on the streets, apparently from lack of insulin. [More...]
(32 comments, 234 words in story) There's More :: Permalink :: Comments
Mexico is considering legalizing poppy growing. The outgoing Defense Minister advocates for it. He says the new President may be in favor of it also.
In August, the legislature in the state of Guerrero approved a measure to decriminalize poppies. [More...]
(20 comments, 215 words in story) There's More :: Permalink :: Comments
I'll be out when this is announced today, but according to Reuters, the U.S. and Mexico have agreed on a new strategy in the war on drugs.
President Lopez-Obrador (AMLO) has suggested a peace/amnesty plan in the past. Today's announcement may be a joint decision to go after the money.
Details of the plan will be made at a joint news conference in Chicago on Wednesday afternoon, the official said. The official said representatives from Mexico's current government would be present but did not name them.

Mexican President-elect Andres Manuel Lopez Obrador, a left-leaning nationalist, has vowed to shake up Mexico's war on drug cartels after he takes power in December. He wants to rewrite the rules, aides have said, suggesting negotiated peace and amnesties rather than a hardline strategy that critics say has only perpetuated violence.
No amount of "police, soldiers and intelligence officers" can win the war on drugs. Mexico needs to start with the corruption among high government officials, military and police and the U.S. needs to start with reducing demand. Long prison terms do nothing. They certainly are not a deterrent to others. Amnesty and legalization together would be a good start.
(2 comments) Permalink :: Comments
Today is Gun control Rally day across America. More than 800 rallies are planned. The sponsor is March for Your Lives, formed in the wake of the shootings in Parkland, FL. Photos are here. The NY Times reports (no link due to autoplay video)
On Saturday, the White House said in a statement, "We applaud the many courageous young Americans exercising their First Amendment rights today."
Huge rallies are good catalysts for change. Those who participate feel the strength that comes with numbers. They believe change is possible and they are right. But they must convince Congress to act, and to do that, they have to stay dedicated and register to vote, and then follow-through by actually voting, particularly in the mid-term elections this year. [More...]
(106 comments, 245 words in story) There's More :: Permalink :: Comments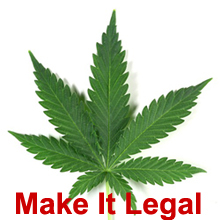 I am not too concerned about Jefferson Sessions rolling back the Cole/Ogden Memos.
First, medical marijuana is pretty safe. Since 2014, Congress has banned the feds from spending funds on federal enforcement actions against medical marijuana users and businesses who are in compliance with their state marijuana laws. (Section 538 of the Consolidated and Further Continuing Appropriations Act of 2015, Pub. L. 113-235 (Dec.16, 2014).) [More...]
(35 comments, 1034 words in story) There's More :: Permalink :: Comments
The DEA wants to replace your doctor.
The U.S. Drug Enforcement Administration (DEA) on Friday proposed a 20 percent reduction in the manufacture of certain commonly prescribed opioid painkillers as well as other controlled substances for next year.
Just say no.
(34 comments) Permalink :: Comments
The Department of Justice announced a nationwide take-down of pain pill prescribers.
Attorney General Jeff Sessions and Department of Health and Human Services (HHS) Secretary Tom Price, M.D., announced today the largest ever health care fraud enforcement action by the Medicare Fraud Strike Force, involving 412 charged defendants across 41 federal districts, including 115 doctors, nurses and other licensed medical professionals, for their alleged participation in health care fraud schemes involving approximately $1.3 billion in false billings. Of those charged, over 120 defendants, including doctors, were charged for their roles in prescribing and distributing opioids and other dangerous narcotics. Thirty state Medicaid Fraud Control Units also participated in today's arrests. In addition, HHS has initiated suspension actions against 295 providers, including doctors, nurses and pharmacists.
The press release contains a link for more information, but as of now, the link is a dead one.
(34 comments) Permalink :: Comments
Donald Trump and Jefferson Sessions lose another round in court, this time on the threat to withhold federal funds from cities that don't comply with its requests to detain undocumented persons when released from state and local jails or assist in enforcing federal immigration laws.
A judge in San Francisco on Tuesday temporarily blocked President Trump's efforts to starve localities of federal funds when they limit their cooperation with immigration enforcement, a stinging rejection of his threats to make so-called sanctuary cities fall in line.
[More...]
(2 comments, 321 words in story) There's More :: Permalink :: Comments
The Drug Enforcement Administration announced today it will not initiate proceedings to reschedule marijuana from a Schedule 1 controlled substance. Why not? According to its notice, available here:
In accordance with the CSA rescheduling provisions, after gathering the necessary data, the DEA requested a scientific and medical evaluation and scheduling recommendation from the Department of Health and Human Services (HHS).

The HHS concluded that marijuana has a high potential for abuse, has no accepted medical use in the United States, and lacks an acceptable level of safety for use even under medical supervision. Therefore, the HHS recommended that marijuana remain in Schedule I....Based on the HHS evaluation and all other relevant data, the DEA has concluded that there is no substantial evidence that marijuana should be removed from Schedule I.
The DEA is locked in the stone age and as a result, marijuana will remain in the same schedule with controlled substances like heroin. The DEA says because of public interest in the topic, it is publishing all of its findings. The 186 page document, which will be published in the Federal Register, is available here.
(29 comments) Permalink :: Comments
New York Police Commissioner Bill Bratton has resigned. He was expected to announce he would not seek a second term, but the resignation, effective next month, was a surprise to most. NYPD Chief of Department James O'Neill will take over as interim chief.
Bratton previously served as New York Police Commissioner under Rudy Giulani from 1994 to 1996, and is credited with the "broken windows" theory of policing (with which I have never agreed.)
I have not followed events involving Commissioner Bratton since he returned to New York. I do remember when he became Police Commissioner of Los Angeles in 2002 since I was attended his swearing-in, along with two other defense lawyer pals. We were invited because we all are friends with his wife, former criminal defense attorney turned TV host and legal analyst, Rikki Klieman). I wrote a long post on it and the parties afterwards here.
(1 comment) Permalink :: Comments
Lorraine Berry at Raw Story writes an excellent op-ed: Chronic Pain killed Prince, not pain pills.
Prince was not addicted to pain medication. Prince had a medical condition — chronic pain — which is criminally under-treated. It is also a medical problem that is more likely to be reacted to with stigma and condescension, even challenges about the patient's moral character, or, if male, masculinity. Pain is still the condition that we treat by telling its sufferers to just "suck it up," or "maintain a stiff upper lip," or to stop acting like a "wuss." And yet, when someone dies from complications of the disease — for that is what chronic pain is — we react with shock and pity and anger that the person died from a drug overdose. Some outlets make money off our confusion about overdose and medications and our fascination with drugs.
[More...]
(8 comments, 484 words in story) There's More :: Permalink :: Comments