Subsections: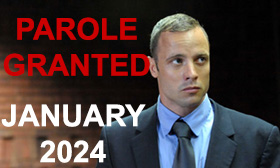 After eleven years of ups and downs in his legal travails for fatally shooting his girlfriend Reeva Steenkamp, former Paralympian champion Oscar Pistorius will be released on parole on January 5, 2024. The BBC's Top Ten Moments in Oscar's trial is a good summary. If you want to read the play-by-play as it happened, with legal analysis, check out my 40-plus posts covering the case from bail hearings, through trial, sentencings and first appeals. [More...]
(1 comment, 453 words in story) There's More :: Permalink :: Comments
Former Trump Chief of Staff Mark Meadows has lost his motion to move the Georgia state criminal case against him to federal court.
"The court finds that the color of the Office of the White House Chief of Staff did not include working with or working for the Trump campaign, except for simply coordinating the president's schedule, traveling with the president to his campaign events, and redirecting communications to the campaign."
Meadows has filed an emergency motion to appeal to the 11th Circuit. It is available here.
The Judges 49 page ruling is here. [More...]
(42 comments, 469 words in story) There's More :: Permalink :: Comments
Donald Trump has shaken up his legal team, hiring one of the best trial lawyers in Georgia to be his lead lawyer.
Steven Sadow is absolutely top-notch. This case is also right up his alley.
I haven't spoken to Trump's former lawyer, Drew Findling, in a long time, but I hope he feels relieved. Drew gives his all to his clients, the famous the not-so-famous, and and to NACDL. After 30 plus years, he still has fun at work every day and despite his famous clients, he is still down-to-earth...no pretense, just a neighborhood-kind of guy. [More...]
(33 comments, 321 words in story) There's More :: Permalink :: Comments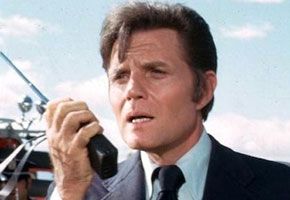 Update 5:57 pm: Donald has left the room. The motorcade is leaving the scene. Watching the over-the-top security of 18 motorcycles and a motorcade of black vans for Donald, his staff, and what CNN calls "prep vans", it all seems so unnecessary. Why doesn't one van with Donald and two secret service agents suffice? Why does his staff get their own motorcade? Have they never heard of Uber? This is almost as ridiculous (but not quite as bad) as Biden's entourage into Aspen a few years ago.
Update: Donald's mugshot was taken. According to CNN, his daughter-in-law Lara Trump said they are prepared to use it for merchandise to raise funds. His weight is listed at 215 pounds (In his dreams).
Original Post: It's finally happening. An event we've all been waiting 8 years for, since the man with no respect or regard for others and no government experience managed to take over the oval office.
He's about to arrive at the Fulton County Jail to be booked in. Mug shot or not, he's being booked with tens if not hundreds of viewers around the world watching his motorcade. [More...]
(109 comments, 349 words in story) There's More :: Permalink :: Comments
Donald Trump's Atlanta's lawyers were at the courthouse in Atlanta Monday hammering out a bond agreement with prosecutors in his election interference case. This is the case where he and 18 others, including Rudy Giuliani (I smile every time I type the words "defendant Rudy Giuliani") are charged with violations of Georgia's version of the federal organized crime statute known as "RICO".
Here's the final bond order , signed by the Judge.
The $200,000. is no big deal since Trump can elect to pay just 10% of it. And the Secret Service may well prevail over jailers at the Fulton County Jail as to whether Trump has to be mug-shotted and booked just like ordinary defendants. rules for ordinary defendants and refuse to allow him from being booked at the infamous, filthy, violent Fulton County jail, which just last month was notified by the DOJ's that the agency's civil rights division has placed the jail under investigation over its filthy conditions and abhorrent treatment of inmates, including the mentally ill.
The "non-financial conditions" of the bond order are what puts the zing to the court's order. The full 3 page order is here. [More...]
(61 comments, 634 words in story) There's More :: Permalink :: Comments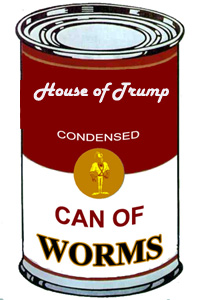 Another day and Donald Trump descends further into the legal abyss. The Grand Jury in the Southern District of Florida has returned a Superseding Indictment adding 3 charges and an additional defendant, Carlos de Oliveira, a property manager at Mar-a-Lago.
The original indictment ...accused Mr. Trump of violating the Espionage Act by illegally holding on to 31 classified documents containing national defense information after he left office. It also charged Mr. Trump and Walt Nauta, one of his personal aides, with a conspiracy to obstruct the government's repeated attempts to reclaim the classified material.

The revised indictment add[s] three serious charges against Mr. Trump: attempting to "alter, destroy, mutilate, or conceal evidence"; inducing someone else to do so; and a new count under the Espionage Act related to a classified national security document that he showed to visitors at his golf club in Bedminster, N.J.

[More...]
(196 comments, 1294 words in story) There's More :: Permalink :: Comments
I'm catching up on the latest news and rumors about "Los Chapitos", who I think are victims of the DEA and Justice Department's latest smear campaign, intended to prejudice a future jury in the event they are captured and extradited. At least the Chapitos are fighting back. Here are the details of the lengthy letter their lawyer says they wrote and he submitted to the media in Mexico in response. An English translation is here.
Los Chapitos said that the purpose of their letter, which was addressed to the production team of a Milenio Televisión program, was to "clarify several points."

They asserted that they are not the "head" of the Sinaloa Cartel and are not interested in leading the criminal organization. They also say that small and large "independent" cells of the cartel use their name or that of their father while carrying out illicit activities.
[More...]
(1639 words in story) There's More :: Permalink :: Comments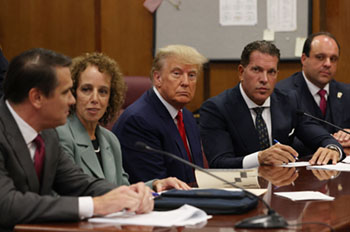 Here is the 16 page Indictment returned against Donald Trump - 34 felony counts of falsifying business records with (1) the intent to defraud and (2) the intent to commit another crime and aid and conceal the commission of this other crime. There is no conspiracy charge. Each count pertains to payments to Michael Cohen to reimburse him for the money Cohen advanced to Stormy Daniels through a shell corporation he set up for that purpose. Each payment is charged three (or four) different ways under the identical statute. For example, Count One alleges: [More...]
(27 comments, 1080 words in story) There's More :: Permalink :: Comments
Former CFO of Trump Organization, Allen Weisselberg, age 75, who has worked for the company since the days of Fred Trump, was sentenced today to 5 months at Rikers. He was taken into custody after the sentencing.
Prosecutors were satisfied with his cooperating testimony, even though he refused to turn against Donald Trump. So even though he pleaded guilty to 15 charges, they recommended the 5 month sentence. The judge said had he known before the extent of the fraud, he might not have agreed to such a light sentence.
The bigger benefit from Weisselberg's point of view is that by pleading guilty, his son, who also received untaxed benefits including a luxury apartment at a Trump Org. building, two leased Mercedes-Benzes and private school tuition for his kids, didn't get charged. Weisselberg's attorneys wrote about the threat in an unsuccessful motion to dismiss the case before he turned.
(12 comments) Permalink :: Comments
The Trump Organization was convicted by a New York jury on all 17 counts of fraud (tax fraud and a scheme to defraud), conspiracy and falsifying business records.
Shorter version: The jury didn't believe Alan Weisselberg acted only for his own enrichment. They believed that he also acted to benefit the Trump Organization.
Remember Michael Cohen? I heard him on the car radio last week on MSNBC and he said what the Trump Org. and Weisselberg were doing is called "Grossing Up". He thought it was a theory that might appeal to the jury. In essence, by paying bonuses to Weisselberg and sons in real property, like apartments in Trump-owned buildings, instead of increasing their salaries on which the company would have to pay payroll taxes, the Trump Organization saved big on taxes. (Same for paying for private school tuition for the Weisselberg grandkids and for new expensive cars every year)[More...]
(12 comments, 416 words in story) There's More :: Permalink :: Comments
I'm normally not inclined to write about mass shootings, unless there's a twist I'm interested in.
Tulsa interests me. The shooter had a back operation as a result of which he allegedly suffered pain, which despite numerous calls to his surgeon's office, was not adequately addressed.
I don't know if indadequately addressed pain was the direct cause of the shootings. But I am aware that the amount of opiate pain meds a doctor can administer is now determined by the DEA, and other federal and state agencies, not a person's physician.
Pharmaceutically-made pain pills are now too hard to get. This leads people buy black market pills on the street, and unbeknownst to them, even though they ask for "oxys" or "blues" and the pills they receive are stamped with the manufacturer's name and the dosage, the pills are not pharmacutically made but made in some clandestine labatory in by Mexico by the cartels, who use some fentanyl powder they get from China. The lab workers throw in some acetominaphen (mostly in Western states) or mix some heroin or other drug with the fentanyl powder (mostly in Eastern states according to the DEA) and then use a pill press to turn it into pills and ship them to the U.S. where unsuspecting consumers have died after ingesting the synthetically made non-pharmaceutical substance.
[More...]
(51 comments, 1081 words in story) There's More :: Permalink :: Comments
The DEA's Most Excellent Adventures in Africa took a huge hit this week. On April 25, 2022, President Joe Biden commuted the 20 year sentence of Russian pilot Konstantin Yaroshenko to time served so that he would be eligible for immediate release -- and transfer home to Russia, in a prisoner exchange in which an American being held in Russia would fly back to the U.S. The official commutation order for Yaroshenko is here.
The swap occurred in Turkey
. Rossiya 1, Russia's main national news channel, showed
video of a joyous Yaroshenko
being embraced by his wife and his daughter, who was jumping up and down on the tarmac at the airport in Moscow.
I've been writing about Yaroshenko and the DEA manufactured case against him and others since 2010. Here's my account of his trial with a summary of the underlying FBI sting in which cocaine would be flown from South America to Africa and then to Europe. [More...]
(2 comments, 875 words in story) There's More :: Permalink :: Comments